Ryan White and Prevention testing programs
Location: 208 W. Euclid Ave.
(PH): 210-212-2266
(FAX): 210-271-3600
San Antonio, Texas 78212
COSA and Prevention testing programs
Location: 618 Hudson Street
(PH): 210-276-0129
(FAX): 210-255-1918
San Antonio, Texas 78202
Your Choice Clinic and Prevention testing programs
Location: 2207 S. Zarzamora
(PH): 210-568-7868
(FAX): 210-368-2100
San Antonio, Texas  78207
contact@aids.gov
San Antonio Care Center
230 E. Fredericksburg Rd.
San Antonio, Texas 78212
Phone 210-212-2271
Fax 210-253-9932
Corpus Christi Care Center (4C's)
1300 3rd Street
Corpus Christi, Texas 78404
Phone: (361) 214 -8266
Free condoms available at all locations.
PREVENTION, SUBSTANCE ABUSE
&

MENTAL HEALTH SERVICES SPONSORED BY: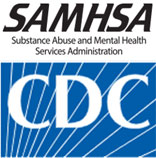 Prevention services like testing, support groups and evidence-based interventions are supported and funded by the Center for Disease Control and the Substance Abuse and Mental Health Services Administration.
CASE MANAGEMENT SPONSORED BY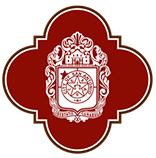 Case Management services are supported and partially funded by the City of San Antonio, Department of Human Services.
Receive Latest News by Email!